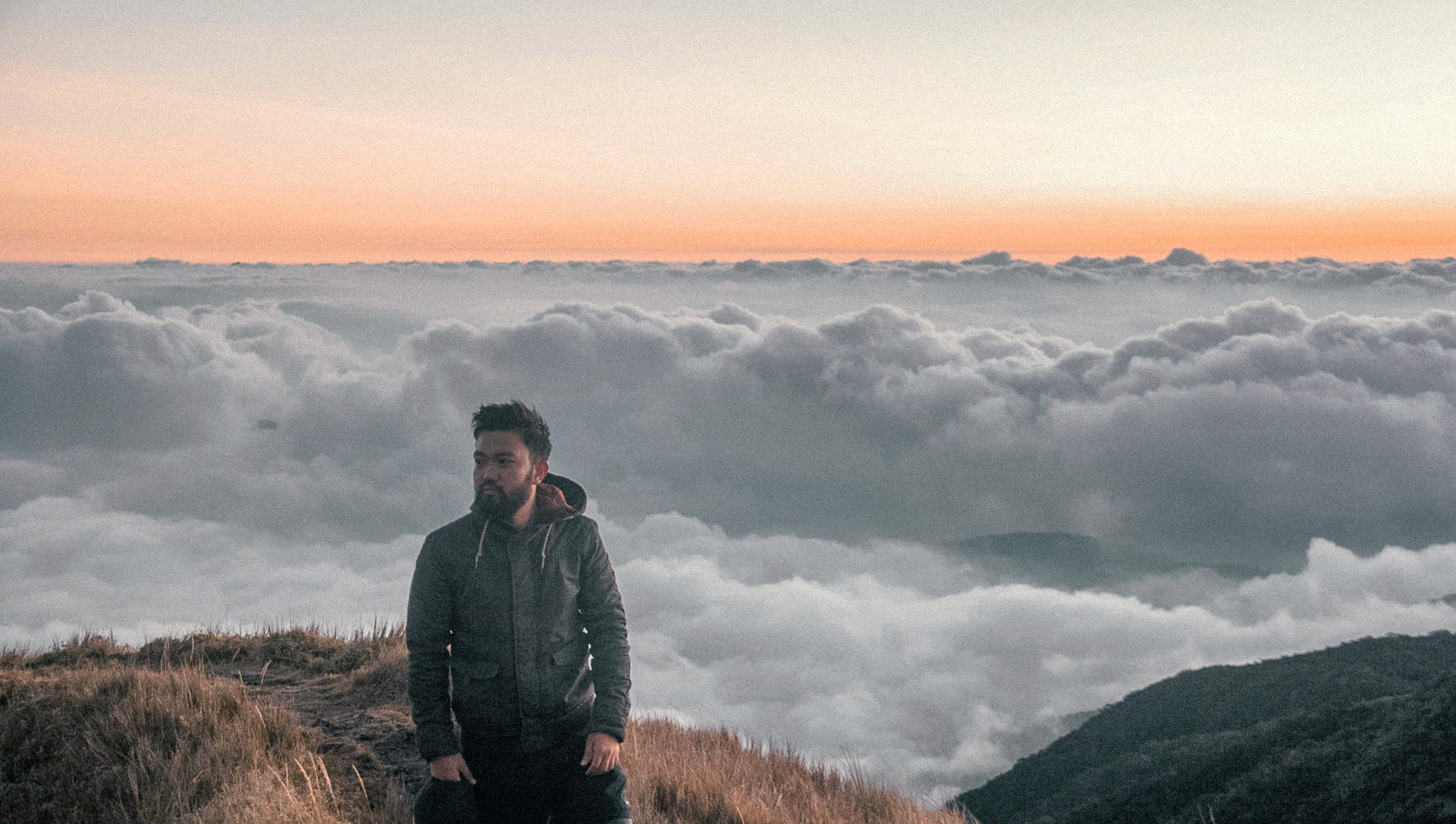 Philippines-based illustrator Kerby Rosanes works mainly with ink, fineliners and markers to illustrate his "doodle" world. He considers his art as a personal hobby which became his part-time freelance work after being recognized by various design blogs, international magazines and online art communities.
In 2014, Kerby left his job as a graphic designer from a local company to finally pursue his passion: creating more art for personal projects and for clients while collaborating with other artists, global brands and design agencies around the world.
At 29, Kerby has already published 11 illustrated books including The New York Times best-seller, Animorphia in 2015, which is now available in 30 language editions in over 40 countries. The success of his books paved the way for him to travel the world while making art and attending events including live TV appearances on BBC World News and ABC's Good Morning America in 2016.
When not at work, he is either exploring another country or hunting down

One Piece

action figures.
CLIENTS / PUBLISHERS / COLLABORATORS
Nike / Ford / Mazda / Netflix / General Electric / Kult Magazine / Huawei / L'OR Espresso / Ubisoft / Hummm / Zero Square Malaysia / Puzzle Planet / Verona Lights / Warner Bros. / Original Penguin / Amazon UK / Booktopia / Barnes & Noble / Michael O'Mara Books / Quarto US Publications / Penguin Random House / Harper Voyager UK / Schaffen Watches / Graphika Manila / Bucketfeet / Walt Disney PH / Carved / Brownes Dairy / Emirates Lit Fest / Zifflin Books / Aquarius Sports / Adams&Adams / Libération FR / Chip Kidd / National Bookstore / Titus Pens / Krispy Kreme / 3D Total Publishing / Procreate / Montblanc SEA / PangeaSeed Foundation / DeviantART / Princeton University
- Power In Numbers / Nucleus Portland, Oregon, USA / Feb 2020
- Blacked Out / Thumbprint Gallery, San Diego, CA, USA / Feb 2020
- The Labours of Hercules / Bottleneck Gallery, Broadway, NY, USA / Dec 2015
- Batman Black and White: the Sketch Covers / Society of Illustrators, NYC, USA / Oct 2015
- Doodle Fest Exhibit / A Space Manila, Makati, PH / Mar 2015
- Snow Wild II / TDB Gallery, Bend, Oregon, USA / Dec 2014
- Birds, Bees and Everything In-Between / Las Laguna Gallery, Laguna Beach, CA, USA / Aug 2014
- HYPERSENSE: The Art and Science of Modern Football / Marina Bay Sands, Singapore / May 2014
- The Gioconda Project / W3 Gallery, London, UK / Mar 2014
- Spectrum Art Exhibition / Tago Jazz Cafe, Quezon City, PH / Jan 2014
TALKS / WORKSHOPS / CONFERENCES / EVENTS
- Speaker / Kyoorius Design Yatra / Goa, India / Sept 2018
- Emirates Literary Festival / Dubai, UAE / Mar 2017
- Speaker / Graphika Manila 2017 / Manila, Philippines / Jan 2017
- Imagimorphia Book Tour / New York City, USA / Jun 2016
- London Book Fair (Imagimorphia Promo Tour) / Bristol and London, UK / Apr 2016
- Sharjah International Book Fair | Sharjah, UAE / November 2015
- Touching Point Workshop / University Of Santo Tomas, PH / Nov 2015 
- Book Signing Events - Animorphia / Melbourne and Sydney, Australia / Oct 2015
- Book Signing Events - Animorphia / Kuala Lumpur, Malaysia / Sept 2015
- Philippine Literary Festival / Raffles Makati, PH / Aug 2015
- Benilde Animation Festival / De La Salle - College of St. Benilde, PH / Apr 2015
- Animation Festival / Bicol University Polangui Campus, PH / Mar 2015
- Doodle Talks / A Space Manila, Makati, PH / Mar 2015
- JUMPSTART / University of The Philippines - Diliman, PH / Jan 2015
- Touching Point 0.2 / University of Santo Tomas, PH / February 2015