Print collaboration with 
PangeaSeed Foundation
, an organization that protects the oceans through art and activism (ARTivism).
"Breath of Neptune"
is a hand-crafted edition focusing on the monumental challenge that plastic pollution and consumption pose to the health of our oceans, our planet and human health.
Rendered using Procreate app on Ipad Pro, the piece was printed into two color variants by Static Medium USA.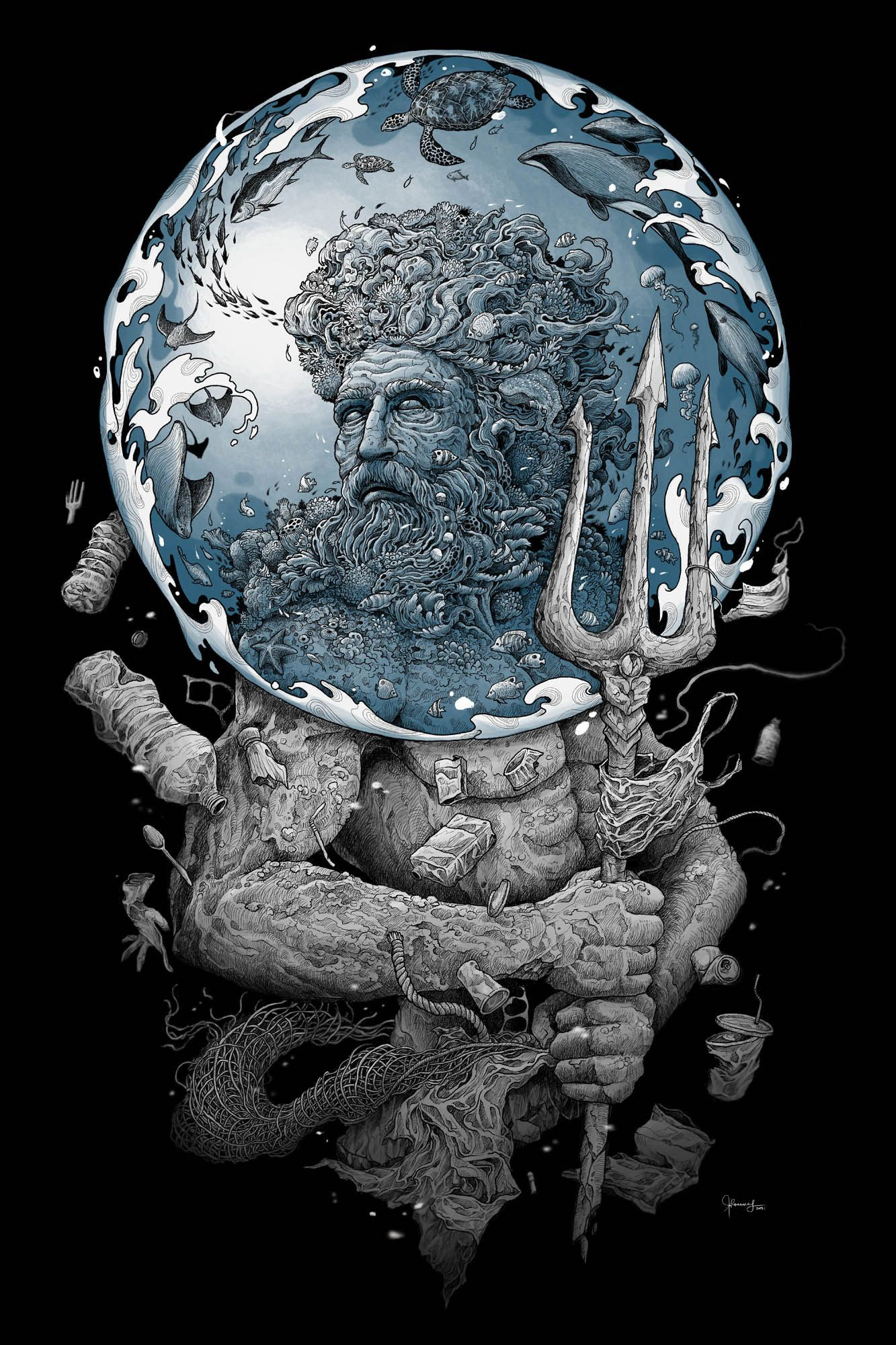 Artist Statement:
The pandemic has allowed the natural world to "breathe" from the human exploitations it had been enduring for decades. However, plastic pollution, one of the major threats to nature, especially our oceans, has been exacerbated. In my recent visits to local beaches, the most dominant plastic wastes I've seen were disposable face masks, plastic gloves, face shields, take-out plastic bags and utensils on top of plastic bottles, and discarded fishing nets.

Plastic pollution is not a myth. It is happening and getting worse. A god of the sea won't magically heal the oceans from human exploitations. I hope that as the world transitions to a new normal, we also change our ways and make responsible decisions towards protecting the planet we call home. Start by making a plastic-free choice as much as possible.